Chair of Food Law wins HorizonEurope project "GeneBEcon"
07.07.2022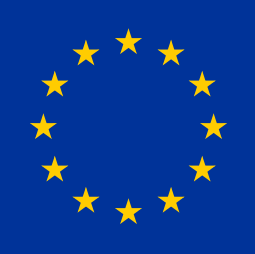 As part of a greater consortium, the Chair of food law won a prestigious project in the HorizonEurope framework. The GeneBEcon project captures the potential of Gene editing for a sustainable BioEconomy. New Genomic Techniques (NGTs) represent a toolbox that can facilitate the development of energy-efficient, low-input and zero-pollution agricultural production and industrial processing of raw materials, contributing to a circular bioeconomy.[1] However, this innovation potential can only be fully exploited if technological, economic, social, and regulatory drivers work together and are accompanied by efforts to increase the understanding and awareness of benefits and risks with NGTs through engagement with stakeholders in a societal dialogue.[2] A current problem facing the innovation with NGTs in Europe is that regulatory uncertainty reduces investment at several levels, including research, innovation, product development and scaling up of production processes.[3] Also, NGTs are a challenge for the procedures for screening and monitoring along the value chains, and the economic and social impacts (incl potential benefits) are not fully assessed.[4] The consequence is that NGTs do not reach their full potential in Europe.[5]
GeneBEcon will advance the potential of NGTs for biobased products by applying and further developing these techniques to improve potato, representing an agricultural crop production system, and microalgae, representing a contained production system with microorganisms. The employment of NGTs in these two production systems will be used as case studies to evaluate the benefits and risks of NGT-derived products and their consequences for human health and the environment across the research and innovation (R&I) and value chain, from laboratory to the field and over to industrial processing of biobased feedstock. We will also assess regulatory options for their respective economic impact, and survey public and stakeholder perceptions to NGT products. The results will enable technical innovations and equip stakeholders (including researchers, breeders, primary producers, value chain actors, risk assessors, decision makers and consumers) with the holistic understanding that is needed to take informed decisions on a safe and responsible use of NGT-derived products that will benefit a sustainable circular bioeconomy.
Next to the University of Bayreuth's Chair of Food Law, the consortium encompasses several Universities such as the Swedish Agricultural University, the Universities of Latvia, Wageningen, research institutes such as INRAE and DTI.
---